Learn to Reset your Genetic Code


     Each healing emotion release therapy session is to guide you to remember what your own bodies needs for healing. If you come into our office or your session in on Skype you will get the same profound results.
     We are creating a new emotion pattern and allowing the body to let go of the old habits that are not serving you well, such as: back pain, neck pain, depression, anxiety and fatigue.
      Healing is not just about "fixing" physical, emotional, and mental imbalances. Healing is understanding your lifes journey and gaining the ability to move forward with that journey.
   Office session:
 Dress in comfortable clothing as you are fully dressed during the emotion release therapy session.
   Skype session:
Before our session time find a comfortable place to sit or recline. It is best to find a place without outside disruptions
Emotion Release Therapy
 Imagine Your Possibilities
When we imagine ourselves as whole, perfect, and already healed, miraculous things can occur. This is the healing of emotion release therapy. Imagine now your life with emotion release therapy.
  Imagine changing the vibration of your body to align with your higest good. Energy healing has become somewhat "lost" in our modern world. Fortunately, quantum physics is now proving what some have known all along – everything has a vibration. High vibrations allow happiness, peace, health and longevity, whereas low vibrations contribute to fatigue, depression, and even illness.
 
Healing with emotion release therapy lifts the burdens that seem real and have been carried for generations. These emotions can be found in the roots of our ancestry . 
Have you ever felt like there was an event that happened to you, yet at some level you know it wasn't you. With generational clearing we are able to find out what your ancestor is trying to tell you. Perhaps just telling their story to you, to help you learn from and go forward without burden.
These stories sometimes becomes apparent as you have an "Aha" moment, realizing it is not your story that has played out in your life, but that of an ancestor. It is as real as if it had happened to you.
It is a story that you may have carried, unaware of the meaning or the damage it is causing you. With Clearing you are able to look at "it" through new eyes of understanding.
Many people look to past lives for the answer, I have found the answer it to be an ancestor. 
 Emotion release therapy feels as if a weight of generations has been removed.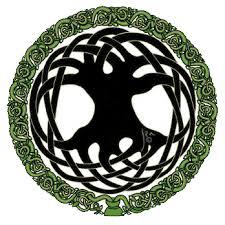 Do You Feel as if You are Repeating a Generational Pattern 
" Before seeing Amy for emotion release therapy  , it seemed like no one could figure out what was going on. I was so exhausted and felt bad all the time, felt like I was at deaths door, my energy was non-existent, I had continual lower back pain.. I felt amazing after the first time I saw her. All my appointments are an experience. I learn something with each one, she showed me how to find my inner peace. She helped me find my connection with the Lord, which I had been missing."
D.K.
Emotion Release Therapy, Twin Falls, ID, Elko, NV, Magic Valley
In Office Session Includes Vibration Therapy
Vibrational healing is "the process of hearing sound vibrations through the body". This is accomplished with special sound generators designed to transmit frequencies through the body with optimal psychological and physical impact. The relaxation response brings about decreased muscle tension, a lowered heart rate and blood pressure, a deeper breathing pattern, calming of the stomach, and a peaceful, pleasant mood. 
The benefits from a Vibrational healing therapy
sessions may include but not limited to:
·         Passive and calm feeling
·         Enhancement of overall mood
·         Increased mobility
·         Reduction of generalized anxiety
·         Non-invasive brain stimulation
·         Sensation of complete relaxation/peacefulness
·         Full and peaceful night's sleep
·         Relief from aching/twitching muscles
·         A feeling of being refreshed
·         A feeling of being recharged
·         State of induced relaxation
·         Heightened state of mental aw
·        
A regained sense of hope